CONSULTATION & INSTALLATION
Access Control
The leader in access control installation and support. Fortress Global Technologies has planned and installed access control solutions all throughout the USA and abroad.
Key benefits of our access control solutions enable
1
Grant access for certain people at specific times
2
Safer environments for all who visit any location whether visitors, employees or contractors
3
Ease of use for workflow optimization with integrated mobile solutions
4
Asset and investment safeguards that are scalable
5
Getting a better peace of mind with expert support from the beginning, during implementation and all throughout the products life
WHAT WE DO
We specialize in
The #1 Access Control Systems and Installation Service
Protect any asset with secure physical & logical access control
We have partnered with a pioneer in the access control field allowing the highest quality and most trusted access control systems that will safeguard your physical environments. We have planned and installed access control solutions all throughout the USA and abroad. Fortress Global Technologies delivers the highest level of security for assets, facilities, and physical locations.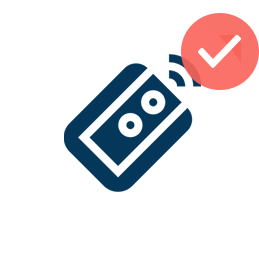 Reliable and Trustworthy Access Control
Our access control systems effortlessly extend capabilities while instilling confidence and improving operational efficiencies. Valuable assets, people and resources are secured and better protected with Fortress Global access control solutions.
Personal Customer Support
In addition to providing superior security installation services we offer unparalleled support for the life of your security products.
Get the newest technological advancements for any of your Access Control Systems requirements
During the last decade Fortress Global Technologies has become the leader for developing robust access control solutions for logical and physical access, Trusted by large corporations and government offices to deliver the highest levels of protection and security solutions.