CONSULTATION & INSTALLATION
Gate Operators
Fortress Global Technologies offers a wide array of gate operators that are designed to accomplish a variety of gate automation requirements. Due to the rigorous demands of opening, closing and denying access at a high volume on a daily basis we have carefully aligned ourselves with the most durable and cost effective manufacturers. Smooth and dependable performance that your community or facility can depend on day after day.
We offer automatic gate openers and operators systems for all kinds of usage, from light residential to heavy duty commercial.
Our installation team is highly trained and will complete the job with minimal interruption to everyday comings and goings.
WHAT WE DO
We specialize in
We use only the top gate openers and gate operator manufacturers who design their products for heavy duty applications with high volume entries and exits.
Residential Gate Operators
Delivering simple, reliable and easier access to your property whether a large estate, farm or your home. Over the years Fortress Global Technologies has proven themselves as the professional gate operator installers for residences of all sizes.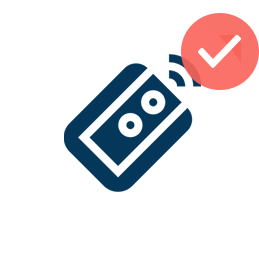 Commercial Gate Operators
From parking lot management to gated communities of all sizes we have the solutions to deny or permit access to your property or business, Fortress Global Technologies is the gate operator installation team you can count on for the most powerful and complete lineup of gate operator products. Let us assist you with access solutions for communities and businesses of all sizes.
Personal Customer Support
In addition to providing superior security installation services we offer unparalleled support for the life of your security products.
Security Made Simple
Choose from the highest quality, most reliable, long-life and low maintenance vehicular gate operators for nearly every site including residential, commercial, industrial, parking and anti-ram crash.
Swing Gates
Slide Gates
Specialty Overhead Operators
Barrier Gate Operators
Motorized Lift Gates
Manual Lift and Swing Gates
Underground Gate Operators
Solar Gate Operators
If you have any technical or sales related questions
Give our gate operator installation experts a call at 1-800-555-5555 or simply fill out the form and we will contact you ASAP.